Yay! My mom got this for me from ebay. I begged her for it for DAYS, and I got it early because my bday isn't even until next wednesday.
It's a Amelia briefcase, they I really hard to find there are a couple more on ebay.
And it has all of this awesome stuff in it!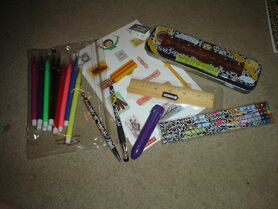 Not to mention that it had some more Amelia books in it!
You are suppose to write in them, but if I did that they wouldn't have any value.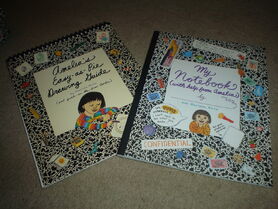 Ad blocker interference detected!
Wikia is a free-to-use site that makes money from advertising. We have a modified experience for viewers using ad blockers

Wikia is not accessible if you've made further modifications. Remove the custom ad blocker rule(s) and the page will load as expected.